Improvement Project
Building Energy System Optimization (BESO) Program
Construction Timeline:
May 2023 – August 2023
Impacted Facilities:
Darnall Hall, St. Mary's Hall
Impacted Systems:
Air conditioning, domestic hot water
Primary Benefits:
Efficiency/sustainability, reliability
Georgetown University and ENGIE (Georgetown's long-term energy partner) are making strides to reduce the university's carbon footprint and improve the energy efficiency of facilities on campus. The Building Energy System Optimization (BESO) Program will be a campuswide initiative to upgrade facilities starting with Darnall Hall and St. Mary's Hall.
Darnall Hall will have its steam heating system replaced with a high-efficiency hot water system. Both Darnall Hall and St. Mary's Hall will receive new heat exchangers and controls that will help reduce energy consumption by over 40%.
Expected Construction Impacts
Hot water piping will be installed from May to July 2023. The most disruptive construction work – including installation of new equipment and a temporary domestic hot water outage – will take place just after commencement, during the week of May 22nd.
Work will primarily take place in the basement mechanical rooms of St. Mary's and Darnall during the hours of 7 am to 5 pm. Any 'noisy' work will be scheduled in advance with building occupants and take place after 9 am.
From commencement until the first week of August, humidification of the building's A/C may be affected. This will be monitored and adjusted to keep the building as comfortable as possible during the construction phase.
Additional Context
This project has been coordinated to take place alongside the demolition of Henle Village. A similar project to connect Reiss and Arrupeé, reducing their energy consumption by 40% and removing Reiss from the steam system, will take place immediately afterwards in the July to October 2023 timeframe.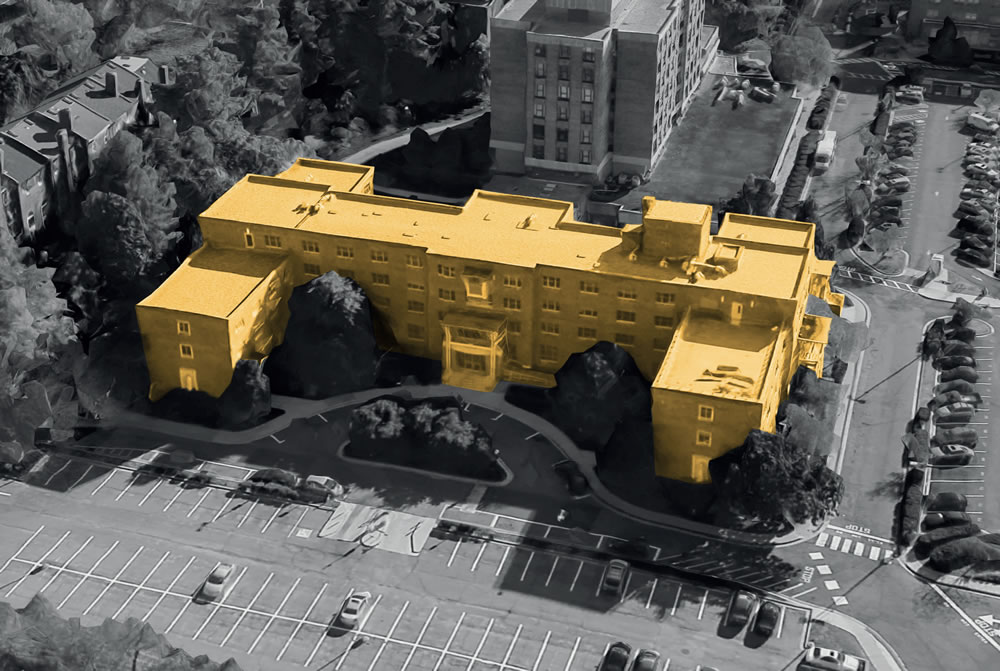 ---
Project Questions?
Reach out to your departmental manager or planning and facilities management liaison. We look forward to reducing Georgetown's carbon footprint with you!