Improvement Projects
Georgetown Energy Partners is modernizing the university's energy and water infrastructure – contributing to more reliable, efficient and sustainable operations. Below are a few feature projects around campus. Check back here often as new initiatives are added.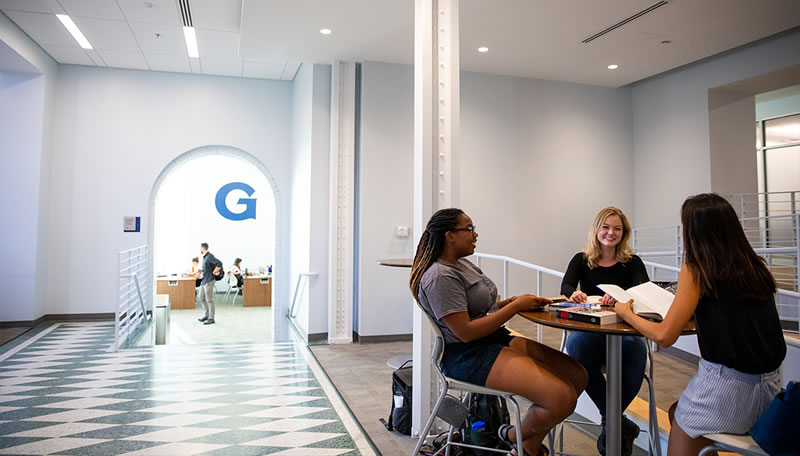 March 2022 — Summer 2024
Lighting Upgrade
Almost every light on Main campus – over 70,000 fixtures – are being upgraded to energy efficient light-emitting diodes (LEDs), which use half the energy of standard fluorescent lights and provide better lighting. This upgrade is estimated to reduce the university's carbon footprint by over 1,700 tons of CO2 annually.


Technical Tidbit
Traditional incandescent lights are roughly 90% (waste) heat and 10% light, while LEDs are the reverse, about 10% heat and 90% light. Traditional fluorescent lights require ballasts that often burn out, LEDs don't.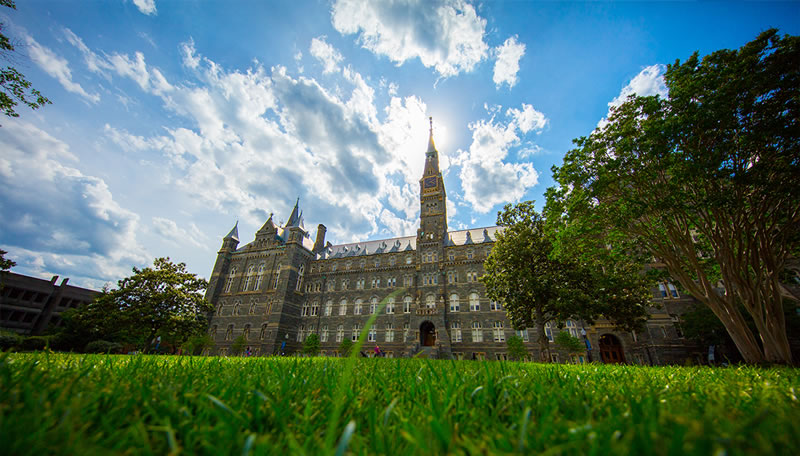 Summer 2022 — Spring 2024
Healy Lawn Utility Enhancements
Some chilled water and steam pipes under Healy Lawn serving buildings across the Hilltop are more than 50 years old, requiring additional energy use to maintain chilled and heated water. As part of utility infrastructure modernization efforts, steam pipes under Healy Lawn will be replaced with hot water piping. The upgrade will reduce both the university's energy usage and its water footprint.


Technical Tidbit
High-pressure steam systems require heating to 300-350°F, whereas hot water systems only require heating to 110-170°F.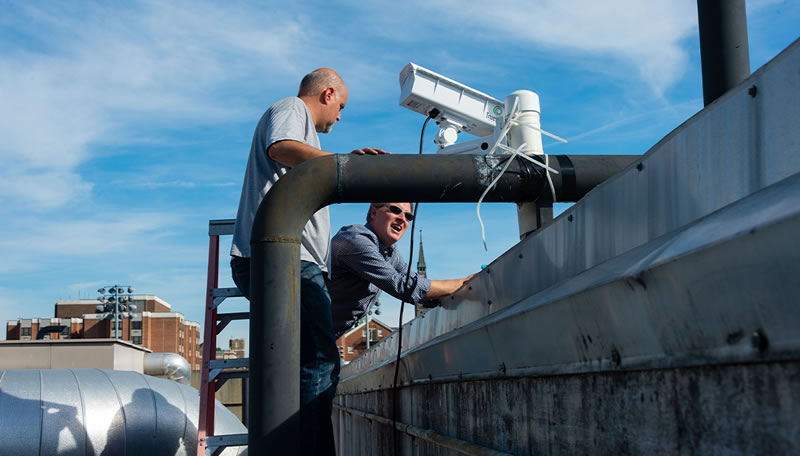 March 2022 — Summer 2023
Smart-Metering Installation
What gets metered gets measured, and what gets measured gets managed. The installation of real-time meters for energy and water consumption in campus buildings will allow Georgetown to better analyze and assess its usage and reduction targets. The meters will also facilitate a publicly available dashboard to track Georgetown's progress towards net zero status, and foster competition between residence halls and academic buildings to reduce their carbon footprint.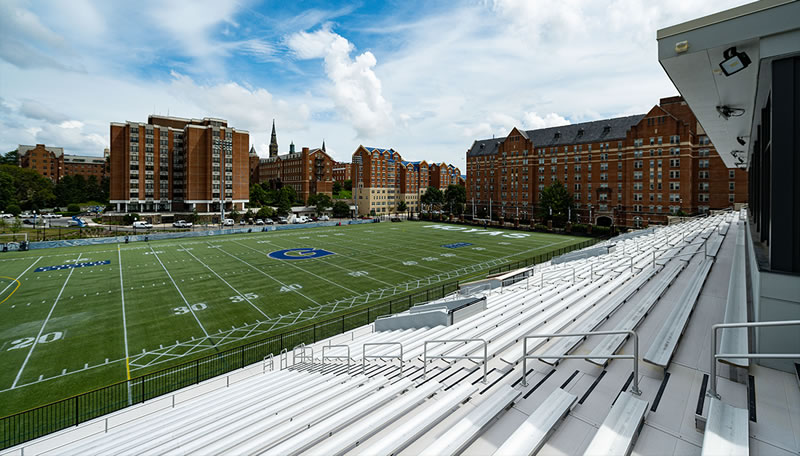 Summer 2022 – Winter 2022
Cooper Field Utility Enhancements
The steam-line infrastructure under and near Cooper Field is nearing the end of its life. Modernizing the steam lines will reduce leakage and improve energy efficiency. The new field will be composed of innovative materials, including pads that make the field safer for the athletes.